These are the Keathley canvas prints and originals that I currently own.
None of the canvases are available from the publisher, but can be found in a few galleries and from private dealers. Mark has begun publishing again, generally in larger limited edition sizes for canvases, so these older images, if you can find them, are popular among collectors due to their subject and very small edition size of 50, (especially since most of his current pictures are nature pictures).
I do have a few Sold Out Canvas Prints for sale if interested.
---

Fishing Buddies: 1998 16x20

---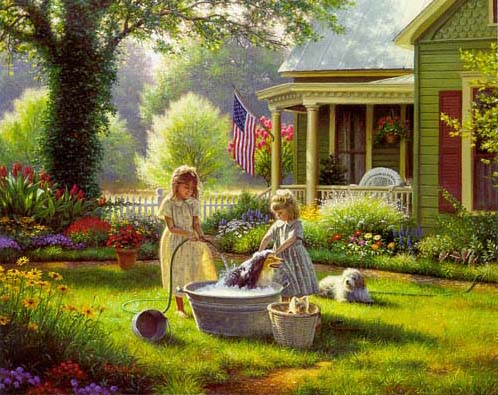 Spring Cleaning: 1998 16x20

---

A Time to Play: 2001 20x24

---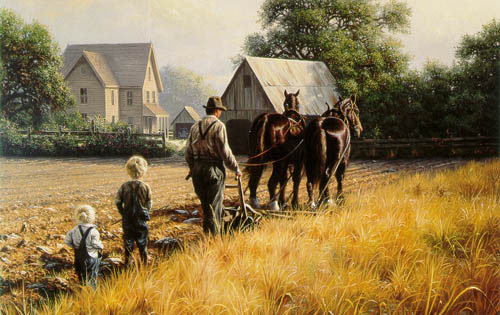 In His Steps: 1997 16x24

---

Here Daddy: 2002 16x24

---
Through the Woods: 2002 16x24

---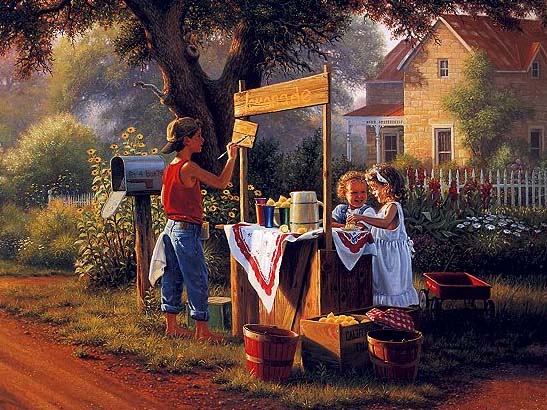 Open For Business: 1999 20x24

---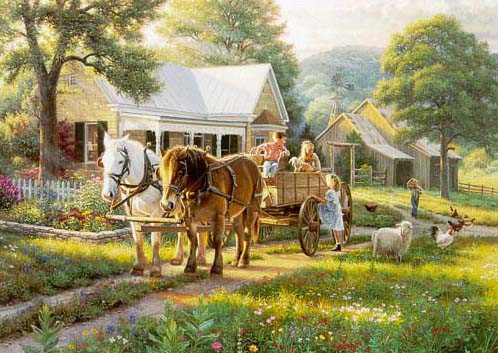 Day of the Fair: 1999 18x24

---

Grand Adventure: 2001 18x24

---

Laughing All the Way: 1998 28x36

---

King of the Wild Frontier: 1999 20x24
---

Weekend at Grandma's: 1997 16x20

---

Morning Chores: 1997 16x20

---

Finishing Touches: 2000 20x24

---

Simple Treasures: 2000 20x24

---
Other prints by Mark Keathley can be viewed at the links suggested above.
Sold Out Canvas Prints I have for sale if someone is interested.

Besides these fine pieces of artwork, I also have a

few paintings on our walls that I personally
have painted. Although a total neophyte in the art field, I have enjoyed being creative with oils.
---